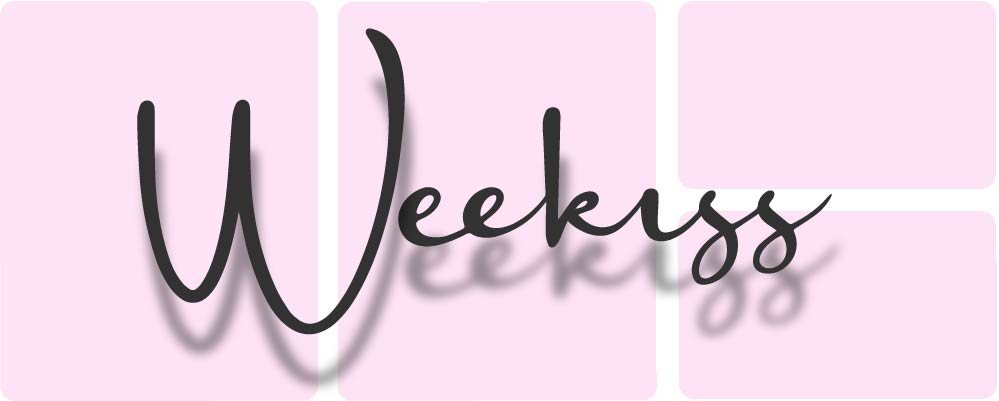 The Weekiss brand stands for high-quality products with which we want to make the lives of women of all ages more pleasant and at the same time do something good for the environment.
Would you like to know why Weekiss exists and how the idea for our period underwear came about? Then this is the right page for you. Because in the following we will tell you everything you need to know about the history of our brand.
You'll find out how an idea became a finished product that has already delighted countless customers. We will also tell you what exciting developments we have planned for the future, how we want to contribute to making the world a little bit better with our products and how we will support women in need throughout Europe in the future.
Who is behind the Weekiss brand?
The Weekiss brand is still quite young. However, our company has already been very successful in various different areas for years. In our daily work, we always attach great importance to supplying our customers with high-quality products at fair prices and to offering them excellent customer service that leaves nothing to be desired.
The success we have achieved in various sectors shows that we really do succeed. Our company is a leader in many segments. Among other things, we are the European market leader for refrigerators and gardening equipment.
From our many years of experience, we therefore know very well what is particularly important to our customers and how we can fulfil their wishes time and again with products that impress with their high quality, ease of use and long service life. können.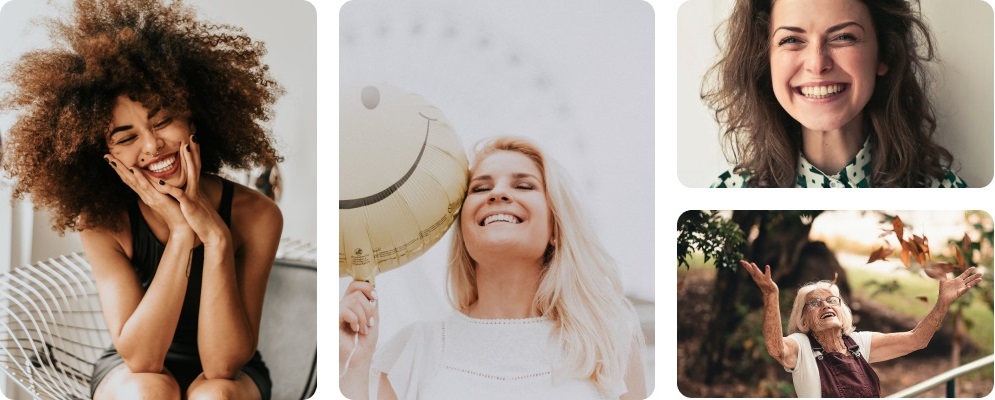 How the idea for Weekiss
Period Underwear came about
In 2021, we decided to open up another business field. We first thought for a very long time about which area might be a good fit for our company. However, it was clear to us from the beginning that we wanted to manufacture products that would not only help our customers, but also the environment.
After all, it is no longer a secret that our consumption-oriented society is placing a considerable burden on the environment. The waste of our planet's limited resources is a major problem and man-made climate change now poses a serious threat to the future of us all.
After careful consideration and extensive research into the market, we finally decided that menstrual underwear could be a good choice for the planned expansion of our company's range.
The decision to use period underwear had two main reasons. Firstly, the pollution caused by the use of pads and tampons is really frightening. Many women are not even aware of this fact. Yet by reaching for disposable items for menstruation, they produce a considerable amount of waste in the course of their lives that could actually be avoided quite easily.
On the other hand, we have been looking for a long time for a product that could convince us in every respect and that we would therefore also like to use ourselves. But unfortunately, despite intensive efforts on the market, we could not find any period briefs that would have met our requirements.
For this reason, the next step was to finally start looking extensively into natural materials for the production of underwear in order to find out which fabrics are best suited for really good period panties. 
Time for the first practical test in everyday life
After finding the perfect materials for our project, we decided to start producing a first test batch. After all, we had to make sure that our period panties met our own high quality standards and that the panties could really satisfy the target group in everyday life.

Fortunately, that was exactly the case. All the testers were thrilled with our period pants. Both the wearing comfort and the reliability of the protection were well received by our test group. One panty was able to replace two to three tampons during the test run. 8 out of 10 women in our test group could even get through the whole day with only one Periodenhöschen zurecht.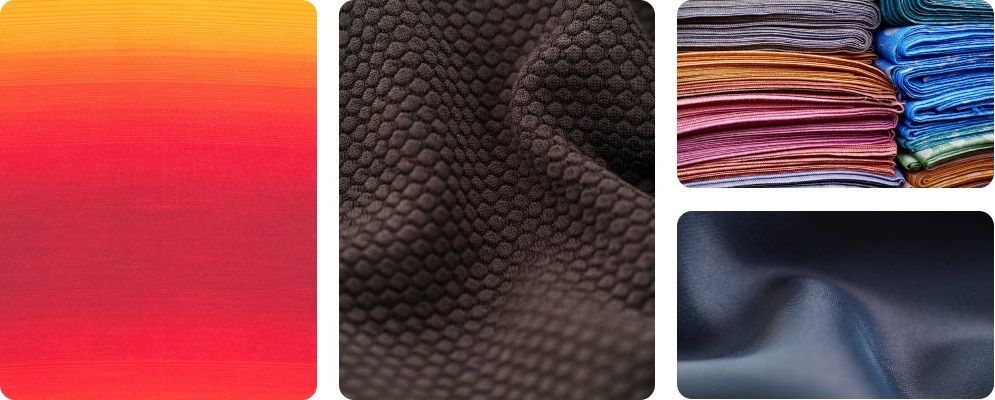 Start of production in larger quantities
After our first test batch convinced all along the line and all testers were enthusiastic about the comfortable and safe briefs, it was of course quickly clear to us that we would start with the real production in larger quantities.
In order to be able to offer Weekiss customers a certain selection right from the official sales launch, we decided to produce several different models of our period briefs right from the start.
After all, both menstruation and taste in underwear are often very different from woman to woman. By offering our period underwear in different cuts and absorbencies, every woman can find a Weekiss menstrual brief that suits both the strength of her period and her individual style.
What makes Weekiss period underwear
from Weekiss makes so special
As is well known, there are numerous suppliers of period underwear in different price ranges. As already mentioned, not all products available on the market are convincing in terms of quality and comfort.
It was therefore important to us from the beginning to be able to offer our future customers period underwear that really leaves nothing to be desired in terms of quality and that we would therefore also like to use ourselves.
Weekiss period underwear is characterised

features include the following:
Certified organic cotton 
No use of biocides
Production in the EU
First class wearing comfort
Long life
Weekiss is made with certified
organic cotton
The differences in quality often start with the choice of raw materials. Many period panties are at least partly made of synthetic fibres. However, we have deliberately chosen to go a different route and use only natural fabrics. By using certified organic cotton, Weekiss period underwear is breathable, which ensures first-class comfort and prevents excessive sweating even during sports.

Last but not least, by using cotton from organic farming, we ensure that the impact on the environment is minimised and that our customers can choose Weekiss menstrual briefs for true sustainability without compromising on quality.
Weekiss does not use biocides
When you search for period underwear, you will very often read terms like "antibacterial". There is no doubt that this sounds good. However, it usually means that the period panties have been treated with so-called biocides. Biocides are substances that are supposed to kill germs and bacteria, among other things. According to the manufacturers, their use in menstrual underwear serves to ensure optimal hygiene.
The problem is that biocides not only kill pathogens, but can also have a whole range of negative effects on health. Among other things, they are said to contribute to the development of allergies and impair fertility. Considering the fact that underwear inevitably has direct contact with the skin, this is without a doubt a serious problem that unfortunately often does not receive the necessary attention.

Since we do not want to expose the health of our customers to unnecessary risks, we have decided not to use silver and other biocides. Of course, you can still rely on impeccable hygiene. Simply wash your Weekiss period panties according to our instructions to ensure hygienic cleanliness without biocides.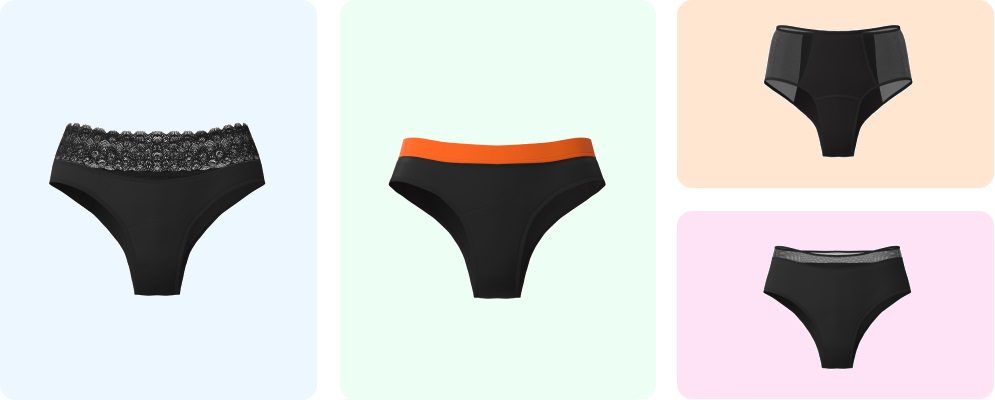 Weekiss produces in the European Union
A large proportion of the products sold in this country today come from the Far East. As is well known, this has long since applied not only to electronic items such as televisions and computers, but also to clothing, such as period underwear. There is certainly no question that this has primarily financial reasons for the companies involved. After all, products manufactured in Asia can generally be offered cheaper in our country despite the long transport route.

However, due to the negative impact on the environment, relocating our production was never an option for us. Instead, we deliberately chose the European Union as our production location. This not only ensures that our production meets the highest standards. It also eliminates the need to ship our products halfway around the world before you can wear them.

What's more, we can create jobs in the EU along the way. Despite the somewhat higher production costs, everyone involved benefits from the fact that we don't turn to cheap alternatives in the Far East for production, but stay close to our customers from the outset.
Weekiss offers you first-class wearing comfort
We want women to feel completely comfortable in our period panties. That's why we make sure that our panties are not only visually appealing, but also comfortable to wear.

When you choose Weekiss period underwear, you're choosing high-quality panties that are just as comfortable as your favourite underwear. But if you've never had the pleasure of wearing Weekiss menstrual briefs, see for yourself. We're sure you won't notice the difference in your everyday life.
Weekiss period panties convince with durability
Unlike tampons and pads, period panties are reusable, which is one of the main arguments for using them, besides their comfort and ease of use. When it comes to the longevity of the panties, however, there are sometimes quite big differences. By no means every period panty can impress with longevity in practice.

Due to the high demands we place on the quality of the materials we use and the careful processing according to the highest standards, we can ensure a long life for our period underwear.

On the one hand, this benefits the environment. Since the panties need to be replaced less often, resources can be saved and the amount of waste generated by applied panties can be reduced. On the other hand, the long life of the underwear also pays off for our customers. With the right care, they can wear their Weekiss period underwear for a very long time without having to spend money on replacements after a short time.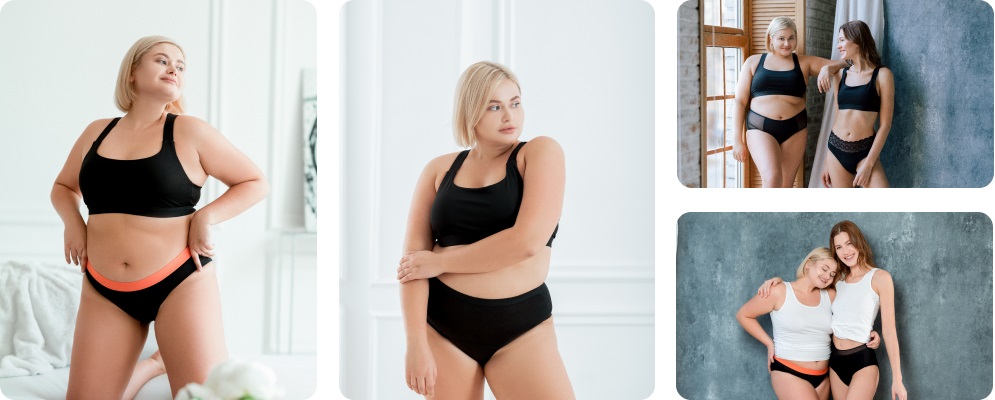 We see Weekiss as much more than a simple online shop where we sell period underwear to women. Of course, our company also has to make money.

However, our main mission is to help every girl and woman feel great and individual. With our products, we want to improve the well-being of women during menstruation and breastfeeding, among other things.

To this end, we will also develop and launch vitamins and various other products for women's mental and physical health in the future. Of course, the well-being of our customers as well as sustainability and the quality of our products will always be our top priorities.
Weekiss takes responsibility
We are convinced that every company should also take responsibility for society to a certain extent. In order to live up to our own responsibility, it is not enough for us to simply limit ourselves to manufacturing high-quality and sustainable products.

After all, there are unfortunately many people who are not doing so well and who are dependent on help from their fellow human beings. As a brand founded specifically for women, we therefore intend to donate xx per cent of all Weekiss proceeds to charities for women across Europe.
In this way, we hope to give back to society and make a small difference in the lives of women in need. By buying from Weekiss, you can help us do just that. We would like to take this opportunity to thank you for your support.
What does the future hold for Weekiss?
So far, our range of period underwear is still manageable. We currently sell five different models from which our customers can choose. However, further products are already being developed at full speed.

Soon you can expect a selection of new briefs in our shop, which will give you an all-round feeling of security with their great wearing comfort during your period. In addition, you will soon find various other products from different segments, such as high-quality products for breastfeeding women.
So you can look forward to the further development of our brand. In any case, we look forward to you being a part of it in the future and to you enjoying Weekiss products as much as we do.